The worsening economic situation has seen the spiraling of debt and many defaulting individuals are increasingly seeking third party mediation hoping to emerge from the chasm of crushing debt.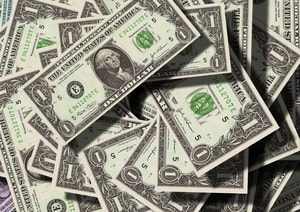 The tightening of bankruptcy regulations led to the establishment of several Debt Management Agencies that specialized in clearing debt by intermediating between borrowers and creditors, but many of these third party agencies fared poorly and consumers did not benefit in a big way. Here are basic guidelines that will ensure you get a better deal when you become a party to Debt Management Programs (DMPs).
If choosing the best counselors is a herculean task and you don't know whom to approach, referring to the US and Canada Better Business Bureau's Consumer and Business Affairs site www.bbb.org is a great beginning. You can also browse the websites of the Consumer Protection Division of the State Attorney General's office of Consumer Affairs, and view reports concerning such agencies.
When you consult your credit counselor ensure to focus only on available sources of income, and your realistic expenses that cover all basic requirements relating to food clothing and shelter, before framing your financial budget. Try to avoid factoring payments, refunds and windfalls that you think may be coming your way. Remember that the whole aim of the exercise is to inculcate financial discipline for servicing your debts better.
Make sure you have in your custody a detailed inventory of all your assets, liabilities and debts, and pertinent information on all your creditors, and do not accept verbal assurances from the agency or creditors and get all agreements in writing to avoid disputes based on varying legal interpretations.
Despite the best intentions of the agencies do take the trouble of contacting the creditors to confirm the terms of each and every agreement to ensure that all issues are clear between you and the creditor and there is no dispute vis-à-vis the DMP. If agreements are in writing lenders will find it difficult to backtrack on DMPs.
Even though you are part of a third party assisted DMP you have an obligation to the lender, therefore you must see to it that your contributions are reaching the creditor and funds are being appropriated for liquidating your debts only.
The ideal strategy is to review monthly statements to ensure that agreed interest rates are being applied and excess drawing fees and late payment charges or any other penalties have been withdrawn during the pendency of the DMP. Discrepancies have to be clarified by talking to the creditors directly and contentious matters taken up with the agency subsequently.
The success of any DMP rests on timely repayment of any debt as agreed under a DMP. You can't afford to give a creditor any reason for abrogating the DMP by defaulting the scheduled payments. To be on the safe side put an automatic payment in place through a net banking facility connected to your checking account, as this also creates a record of payments you can refer at short notice.
Despite the best of intentions no DMP can work unless your raise sufficient cash to repay the dues in time and depending on a salary is risky. Balances such as credit card debts which represent the unsecured loan component of your dues can be liquidated in one go if you avail a title loan against the collateral of your vehicle. A title loan represents easy cash that can be availed at lower interest rates (below 25% APR) without any hassles and without any background checks on your credit rating. The title loan entitles you to an amount exceeding 60% of your car's resale value, which is valuable cash coming to you in difficult times. To get a title loan all you need to ensure is that you have a valid title to your car and the car does not carry any loan liability.
It may look odd availing a loan to liquidate a debt but do remember that when you are financially at your worst and all you have is a modest but regular income to survive on, money that comes smoothly through a title loan is always welcome.