Bakersfield is a Kern County city found in Central California. According to Wikipedia, the city is the ninth most populous city in California. Bakersfield is known for its agriculture and oil production and is considered the fourth most productive agricultural county in the U.S. For tourists and out-of-towners, Bakersfield is a city that carries hidden gems and a variety of activities. For those who are exploring the city with interest and are ready to discover the best food in town, Title Loans Bakersfield is happy to introduce the top local eateries in Bakersfield for your pleasure. Here are some of our top picks for local eateries.
Our Top Picks For Local Favorites:
Leading in with our top favorites is the 24th Street Cafe located at, you guessed it, 24th St. This local eatery is our city's favorite classic diner known for its excellent service, giant portions, and top-notch breakfast and lunch. In fact, 24th Street Cafe was featured on the Food Network show, Diners, Drive-Ins, and Dives with show host Guy Fieri. Popular items on the menu include pumpkin pancakes (recommended by Guy Fieri himself), Chicken Fried Steak, Trout (yes, you read that correctly), Cajun Seafood Omelette, and Biscuits and Gravy.
2. Moo Creamery

Another local gem is Moo Creamery found on Tuxton Avenue. This charming establishment emulates old-fashioned 1950's soda shop diners, serving burgers, ice cream, milk shakes, and more. Moo Creamery serves classic American food with an updated twist. You'll find gourmet meals such as their PB+B burger (which features condiments such as peanut butter and bacon jam), and sweet potato fries, which come with a side of habanero ketchup and marshmallow dip! If you have more of a sweet tooth, dive into their selection of house-crafted  ice cream. You'll indulge yourself in flavors such as birthday cake, cinnamon toast crunch, and chocolate sorbet.
Found on East 19th St, Wool Growers is a unique and cherished family restaurant in the city of Bakersfield. The restaurant stands out for serving Basque cuisine, a region found in the Southern France and Northern Spain. Food Critics such as Jonathan Gold has hailed Bakersfield as a city serving fantastic Basque food and culture. At Wool Growers, you'll find a large set-up spread (soup, beans, bread, salsa, salad  and more served with your entree) and dishes that will wow your palate such as their oxtail stew, lamb chops, and fried chicken.
This Southern soul food joint is a special gem for the locals of Bakersfield. J's Place offers homestyle soul food and you'll find comforting traditions such as macaroni and cheese, black eyed peas, greens, and cornbread. Local reviews rave about the restaurant's dirty rice, fried chicken, and chili beans. You can even order your entree with a special side of red kool-aid and sweet potato pie. Eaters will undoubtedly feel like they've been transported to the South with their delicious, satisfying meal. J's Place is located on Calloway Dr.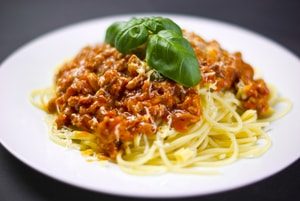 Perhaps you're a fan of Italian food and you want to visit a restaurant for some good homey family meal. Frugatti's Italian Eatery is such a place to many locals here in Bakersfield. The restaurant serves as a great backdrop for romantic dates and family celebrations for Bakersfield residents. Popular items amongst eaters include the Beef Bracioli ala Basilicata, the Lobster Ravioli, Meatball Lasagne, and New England Clam Chowder. Don't forget to save room for plenty of dessert! Many love Frugatti's cannolis, carrot cake, and tiramisu. Frugatti's Italian Eatery is located on Coffee Rd.
If you're wandering around town looking for the best Mexican food in town, this is it. Nuestro Mexico Restaurant makes our list of top local favorites because of its finesse in creating huge flavor that will excite your taste buds. Founded in 2014, the restaurant boasts of authentic Mexican cuisine that will make anyone into a fan. One of the shining stars of the menu is their mariscos pablano; a dish filled with scallops, shrimp, and fish cooked in a creamy green poblano chile sauce. You'll also find items such as fajitas, carne asada tacos, chile verde, and shrimp enchiladas, all which are favorites amongst eaters.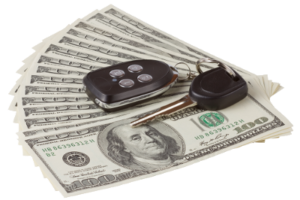 For visitors who are exploring the Central Valley region, Bakersfield is a wonderful place to explore and discover cuisine that will delight your taste buds. Whether you're looking for a special hub for Basque cuisine, or wanting to find the latest up-and-coming gourmet meal, you'll have no problem finding the right place for breakfast, lunch, or dinner, all for a great price. When you're traveling and you're running out of funds, the last thing on your mind would be fine dining. But with these local eateries, you'll be able to keep a light hand on your wallet. If you're in need of cash or a quick loan, Title Loans Bakersfield is able to give you a helping hand. To find more information on Bakersfield and its places to explore, check out our guides.