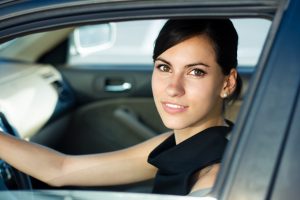 Are you a newcomer or a visiting out-of-towner to Bakersfield? If you're looking for the right spots to go to for a meal, Title Loans Bakersfield has a great guide for all the top local eateries and favorite spots for great food. Perhaps you're visiting the area to explore the Central Valley region. Bakersfield is a city with rich agricultural history and may seem like an unusual place to outsiders but there are plenty of places to enjoy. Visitors will learn what makes this city special when they explore some of the top spots and activities in town. Title Loans Bakersfield is happy to introduce you to some new places to see around Bakersfield. Here are our top favorite places to visit.
Topping our list of activities and places to explore is the California Living Area Museum, also known to local residents as CALM. This museum center exhibits and displays many wild plants indigenous to the state of California. The center also serves as a zoo and families and kids of all ages will be able to enjoy the spectacular collection of animals that call the museum home. CALM is also known for its annual holiday light event, which displays of large showcase of glittering Christmas lights throughout the entire center. Families can enjoy the colorful park filled with animal shaped figures and and lit-up trees in their evening walk through the center.
With two different locations, Murray Family Farms is a great place for families to spend time enjoying activities with the kids.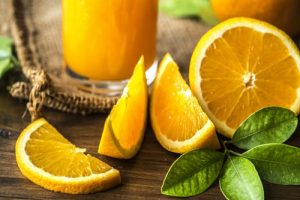 Many traveling visitors will use the area as a pit stop to refresh and refill up on gas and food. The farm is a conglomeration of sorts: it serves as farmer's market that sells fresh produce from the farms as well as homemade jams and jellies, a bakery selling baked goods, sweet pastries, and pies, and a family-friendly activity center. Families can participate in activities such as fruit picking, hayrides, face painting, and even a petting zoo. During the holiday season, families can stop by and go for a fun hayride through the pumpkin patch with their children, and greet Santa for a friendly photo.
The city of Bakersfield is the county seat of Kern County and the city's agricultural roots is well displayed in the Kern County Museum. Bakersfield is historically known for its oil industry and the museum does a fantastic job in showing visitors the city's unique legacy. Reviewers from TripAdvisor recommend checking out the "Black Gold" exhibit, which tells of the oil production and extraction process. Visitors will feel like they've stepped back in time as they walk through the pioneer village, a row of antique buildings, homes, and store displays that are reminiscent of a different time in Bakersfield's town history. Kern County Museum also hosts events throughout the year, giving families and kids in school a chance to explore and enjoy what the museum has to offer.
4. Hart Memorial Park
If you're more of a fan of the outdoors, Hart Memorial Park is a location that will satisfy the nature-lover in you. The park is filled with beautiful scenery and has hiking trails and ponds.  Visitors can enjoy dipping their feet in the nearby Kern River as they rest and watch ducks. If you're lucky, you may even spot a peacock roaming around in the area. Along with hiking, walking, and bike riding, the park is suitable for other activities such as picnicking or fishing. There are several areas within the park to enjoy a picnic or fish.
Dressed up as an old-time Western saloon, Buck Owens' Crystal Palace draws many visitors with its food, music, and dancing. The Crystal Palace is founded by the late American country musician Buck Owens, who was one of the pioneers of the Bakersfield Sound. The style influenced later musicians such as Creedence Clearwater Revival and the Grateful Dead. Visitors can enjoy country music, dancing, and a museum dedicated to the history of and development of country music in the Bakersfield area. The museum gives visitors a chance to see the classic memorabilia from Buck Owen's musical career. The music venue is known for its live country performances, line dancing, as well as its Sunday brunches.
 New visitors coming into Bakersfield may be surprised to see what this city has to offer. Luckily, Title Loans Bakersfield is happy to provide guidance to those who are new to the city. If you're looking for a new place to visit, check out these top locations in the city of Bakersfield. Perhaps you're looking for a place to eat while you're in town. Check out Title Loans Bakersfield's city guide for the Top Local Eateries in Bakersfield. If you're struggling with debt, Title Loans Bakersfield offers car title loans that can help you. Call us today at (661) 432-1549 and get your loan approved in just 15 minutes!