Telecommuting or Teleworking which is working away from office while you are traveling or posted in a remote location is gaining acceptance as a major way of doing your project efficiently. In 2012 over thirty million American workers are working from home or remote bases at least part of the time, if not completely. Consider the fact that over 60% of employers permitted some of their employees to work from homes part time, this is double the figure about five years back.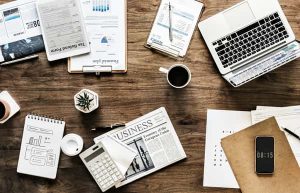 Consider the immediate disadvantages of working through an office set up:
Wastage of time commuting to and from office, may be more than two to three hours, especially when weather is bad.
Mounting expenses by way of vehicle fuel or cab, bus, train or subway fares, besides the sheer discomfort of commuting.
Lack of quality time because of frequent interruptions, calls, meetings and discussions with colleagues.
Constant shifting in work priorities and deadlines when you are impeded by someone else's tardiness.
Companies are discovering pretty quickly that a family friendly policy, one that allows workers flexible time staggering and home based work opportunity, is useful in attracting and retaining better talent and more dedicated employees. In a competitive market a company that operates on a shoe string budget may offer a lower salary but permit more freedom to work from home, freedom that works well both for the employee who gets to double his billable hours and the employer that can reduce costs while boosting productivity. Forget the lower pay; most employees would gladly give up their allowances too for this freedom.
In 2011 home based workers employed under regular office contracts were saving approximately $7,000 to $10,000 annually in commuting costs and office related expenditure, besides gaining $2,000 in tax deductions. Employees doing child care and elderly care benefited a great deal as they didn't have to stay away from work. Even in sickness they could continue working from home. Employers benefitted substantially as operational expenses and overheads decreased, and workstations and workspace got freed. On an average, businesses were saving around $7,000 annually per employee who was allowed to work just one day per week from home.
Companies are providing faster broadband connections, creating virtual private networks that let employees log directly into the office set up and permitting online collaboration with team members, gifting powerful mobiles and smart phones that allow instant messaging, document editing and video conferencing-anything to improve the bottom line and boost performance. In "hoteling" all that the employee has to do is to walk in and be assigned a temporary desk and phone line and work on a project. This way a single workstation could be shared by multiple users.
Home based work is highly workable where the employee has to be on site handling clients all the time in occupations like management consultancy, sales and marketing and insurance claim adjustments. Increasingly itinerant lawyers, leisure and travel workers, HR consultants, site engineers, managers and project administrators are entering the fray.  Work need not follow a nine-to-five schedule; any time is work time for the home based employee successfully achieving targets and crunching deadlines.
Home based work requires excellent communicators possessing faultless time-management talent. Successful workers are those that are intensely proactive, self-motivational and immensely self-disciplined.
Getting organized for home based work
Employers are more likely to accept a request for teleworking if a person is well equipped to handle this type of work, and that may involve additional expenses for "bringing" the office home. A loan for vehicle title can help you raise a sizable sum amounting to 60% of your car's resale price, by securing the finance with the collateral of the car title. This auto collateral loan will not strain your income as the loan will charge interest at 25% APR, and repayments can be conveniently adjusted to take care of liabilities over a longer term. The car equity loan can be applied even if you have bad credit or no credit. Pawn car title can be mobilized easily and they will quickly boost your ability to work smartly from home.