Table of Contents
Murphy's Law says that anything that can go wrong will go wrong. Not everything goes to plan. Anything good can happen tomorrow and anything bad could too. You cannot change your credit score overnight, neither can you prevent something that has to happen. But you can learn more about your options and how to not worsen your situation – smart planning is all about damage control. So when life hits you with an unexpected event that leaves you needing extra cash to make it through, where can you go? Title Loans Express is a resource for you to keep in mind. We offer car title loans to those who are going through difficult financial times and need quick cash right away.
What is a Title Loan?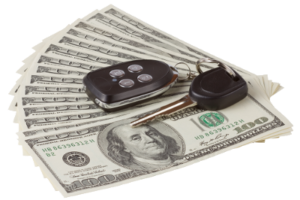 Simply put, a title loan is a loan where the borrower uses their vehicle as collateral to secure a loan. Title loans are commonly called pink slip loans, auto title loans, or car title loans. The borrower transfers the title under the lender's name for the lender to hold until the loan is paid off. While the borrower pays off the loan, the borrower can keep the car and continue to drive it as their own. However, if the borrower defaults on the loan, or is unable to pay off the loan, then the title will remain under the lender's name, which means the lender now owns the car..
Why Are Title Loans Better Than Other Loans?
Here are some of the characteristics of title loans that are better than other loans:
You can get cash quick, as fast as the next business day
With Title Loans Express you can get approved for your loan in less than 15 minutes.
Title loans can give you a larger amount of cash than other loans.
You can still get a title loan even if you have bad credit.
You don't need much to qualify for a loan.
Because of these factors, title loans have fast become a popular choice among people with bad credit score or those who are in need of quick cash.
What Do You Need To Get a Title Loan?
At Title Loans Express, in order to get a title loan, you will need the following documents:
A form of valid ID or driver's license

Proof of insurance and registration for the vehicle

Proof of income of at least $1500 a month
Car title or pink slip for the vehicle
The car must be under the borrower's name and must be owned by the borrower. The car cannot have any liens and must be paid off. 
How Much Can You Get?
This is one of the more common questions we get from our customers. The amount you can get for your title loan will be entirely dependent on how much market value your vehicle carries. For example, if your car currently carries a market value of $6,000, you will be able to get a loan up to $6,000 with Title Loans Express.
To get an idea of how much your vehicle is worth right now, fill out our quick 5-minute form online or give us a call today at 855-303-2274. Our loan officer will be in touch with you and can let you know right away how much you can get on your loan. You can also get approved for your loan in less than 15 minutes.                                                                                                                                           
Taking Out a Loan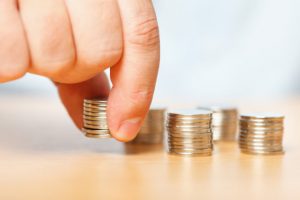 Thankfully, the loan process is fast and sometimes you can get your money within a day. This is especially helpful if you're facing a medical emergency.
The process involves applying online using our quick 5-minute form or calling in to 855-303-2274. Once you get in contact with us, our loan specialist will get down the details of your car and can tell you right away how much you can get for your loan. 
Once approved for your loan, your loan specialist will draw up the paperwork and tell you what kind of documents you need to finish the process. When you turn in the documents, you can choose how you want to receive your loan. You can receive the money either through check, have the funds deposited into your bank account, or you can access the funds through a local MoneyGram location, which can be found in retailers nationwide.
Generally, the contract will include information such as:
The amount borrowed

Value of the car

Interest rate charged

Other financial charges (processing fees)

Repayment date
Be sure to read the conditions and double-check the details of the contract to avoid any problems or legal complications.
Repaying The Loan
When it comes to repaying the loan, each lender is different with their terms. At Title Loans Express, we encourage the use of title loans as a short term financial solution. Our loan officers will work out a flexible payment plan with you so you can feel comfortable with monthly payments that fit well with your current financial circumstance.  We offer terms that can be as short as you'd like and as long as 12 months to 36 months. Even if you choose to repay your loan over a 12 month period, since we do not penalize for paying off your loan early, you can pay off your entire loan as early as you'd like. We encourage borrowers to pay off their loan early so they can save on the interest rate. What's great is that once you pay off your loan, you are welcome to take out another title loan with us in the future.
What Happens When You Can't Repay Your Title Loan?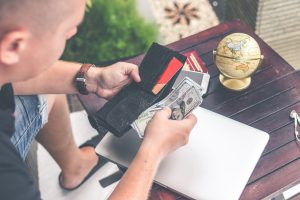 When you take out a title loan, you are using your car as collateral for your loan. Essentially, what this means is that if you are unable to pay off your loan, your car will be used as an asset to cover the money that is lost.  In the loan process, when you transfer your car title under the lender's name, the car now has a lien. When the loan is paid back in full, the lien is removed, and the car title is transferred back to your name. We encourage borrowers to only borrow if they feel comfortable and confident with the terms of the loan they are taking. Both the lender and borrower want to avoid the repossession of a vehicle.
Not All States offer Car Title Loans
It is important to note that every state has different laws pertaining to lending and borrowing, which includes laws concerning title loans. Borrowers should familiarize themselves with their local state laws before taking out a title loan.
In some cases, when not used responsibly, a title loan can create problems instead of solving them, that's why some states have prohibited car title loans. Others have put strict regulations on title loans.  Certain states have made it illegal for lenders to charge over 36% APR while others are in the process of outright banning them.
Another thing to keep in mind is that certain states have laws that limit the number of times you can take out a title loan. This is to prevent consumers from rolling over. Rolling over means taking a loan to pay off another loan. Since this can lead to a debt spiral, many states have outlawed the practice.
Make sure to check your state's laws and regulations before getting your hopes up because the laws decide whether or not you can get a title loan.
Why Should You Take Out a Title Loan?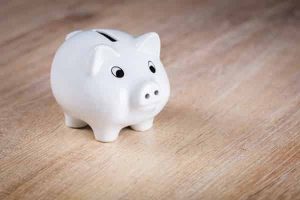 While there is no shortage of ways to take credit in today's modern society, there is a reason behind the increasing popularity of title loans. It's their convenience. You don't have to worry about qualifying for a loan as having your vehicle as collateral means you do not need a good credit score and having a poor credit score will not disqualify you from getting a title loan. You also do not have to worry about whether or not you'll get cash in time or as most lenders can complete the applications and documentation within a day – you'll walk out with cash in hand. Title loans are a convenient solution to ensure you can maintain your quality of life when problems arise.
When Should You Take Out A Title Loan?
Financial hardships are unexpected and common to everyone. While there are many options for taking out a loan, there are none as fast and easy as taking out a title loan. It makes sense for you to take out a title loan when:
You need cash as fast as possible.

You cannot pawn your vehicle as you need it for day-to-day tasks.

You have a stable income so you know can pay off the loan in time.

Your poor credit disqualifies your chances with the bank.
Other Things To Remember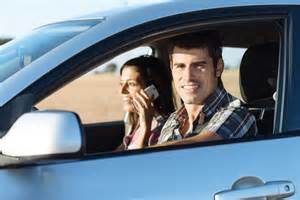 One fear that many borrowers have is that they might lose their car. However, we encourage borrowers to not only be cautious, but to be diligent about making their payments on time. Borrowers should only take out a loan they feel comfortable and confident in paying off. Both lenders and borrowers want to avoid the chance of a default so it is important to only take out a loan if you feel confident you can pay it off.
At Title Loans Express, we want to do what we can to provide a quick and easy financial solution for you. However, we also want to encourage borrowers to take out a loan responsibly, and therefore only recommend the use of a title loan as a short-term financial solution.
While evaluating the lenders, don't just look at the amount of loan they are offering or the total amount of you have to repay. Make sure you know how much you'll end up paying and the breakdown of the total amount. Don't miss the fine print and don't be afraid to ask questions.
Most importantly, the entire premise behind title loans is that you're confident in your ability to repay the loans. It's your moral obligation to ensure that you can pay the loan before taking out one.
To get started on your title loan, fill out our quick 5-minute form online or give us a call today at 855-303-2274.
If you'd like to learn more about title loans, you can check our website.