In a stressed economy emerging from the throes of a crippling recession, where rising unemployment, increasing prices, lower income and rapidly declining purchasing power are the rule rather than the exception, the average family feels the pinch and struggles to meet mortgages, rent, utilities and taxes. Even where families are in a position to meet basic expenses, very little is being set aside for savings and investments, and no cushion is available to tackle emergencies.
Banking institutions have developed a sophisticated system for extending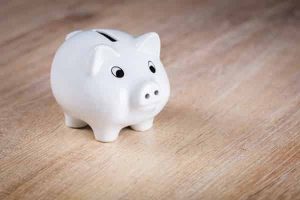 need based finance anchored on credit scoring models, the idea being to weed out consumers that are financially unstable. Credit worthiness is the most important parameter for approving bank loans for business and personal purposes.
Where does this leave the financially stressed citizen? Where will he go for assistance in emergencies? The short term money lending market emerged stronger because it addressed this basic need, and contrary to public perception it is not just the low income sections that tap this market for loans, even middle class and upper income group resort to short term lending. Presently personal loans, payday loans and pawn loans are dominating the unsecured short term lending scene, and they help people raise small loans usually in the range of $100 to $1000. Bankers are generally avoiding the unsecured lending market because of the risks involved.
Belonging to the other category are the short term loans that are granted on the safety and security of valid collateral like gold, stocks, deposits and vehicles. Again, bankers are very choosy in this segment and extend finance only for larger loans based on mortgages or other assets, and they also insist on borrowers bringing cosigners or third party guarantors, and charge much higher interest rates if your ratings are not up to the mark. Usually, a credit score of 720 points or above is needed to convince the banker to part with his funds. This leaves poor families the Hobson's choice of  availing unsecured small denomination loans at unheard of interest rates exceeding 400% APR or bank loans requiring substantial assets as collateral. Increasingly, low-asset low-income people are forced to opt for unsecured loans to finance their cash requirements.
In such a bleak scenario where big banking institutions and rapacious payday lenders are delivering a raw deal to financially stressed families, the loan for vehicle title comes as a breath of fresh air. The pink slip loans that extend loans based on car collateral have become a lifeline saving financially strapped families from penury. These unique loans have worked hard to release the equity in your vehicle to help you out of a tight financial spot. Title loans disburse you 60% and more of the equity in your vehicle. Here are some of the major benefits conferred by installment loans in California.
Interest rates consistently below 25% APR offer stiff competition to payday lenders and pawn dealers that fleece consumers by overcharging interest and undervaluing assets.
The lower car equity loan interest rate is offered back to back with far bigger loans than the unsecured lending route.
The auto equity loan pricing offers the best value for money to consumers because they are getting better loans at lower rates and with flexible repayment programs that are not confined to an utterly unrealistic thirty day repayment.
Auto collateral loans are easier to repay because structured repayments can be tailored to the limited income of the beneficiaries. Businesses have availed cash loans for title regularly and have repaid them from cash flows without stressing business growth.
If you approach the better and more reputed title lenders that operate within federal and state regulations, you will be executing loan agreements that are more transparent and simplified. You end up paying only what is committed in writing, and there will be no hidden charges or unwanted expenses.
If consumers source pawn car title loans from title lenders that operate within the regulatory framework they are less likely to suffer victimization at the hands of unscrupulous players. Consumers also need to educate themselves in handling their finances with greater responsibility so they can repay fast car title loans well before their deadlines.