Higher Equity Means Higher Loans!
If you're thinking of apply for an auto loan, Riverside Auto Title Loans is here to help! We offer tips to help our customers get the best loan for the equity value of their car. Here are some tips for you to upkeep your vehicle and maintain its equity! Higher equity means higher loans!
1. Conduct Regular Check-Ups On Your Car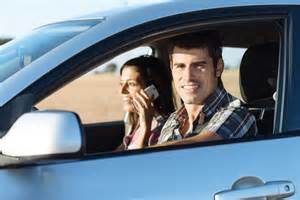 Routine maintenance of your car can upkeep the equity value of your car, especially as it wanes in age. Regular check-ups will help you maintain the health of your car, and you'll thank yourself later in the long-run. There are several things to take a look at during your scheduled checkup. First, take a look at the car's fluids such as transmission fluid, oil, wiper fluid, etc. Then take a look at the car's timing belt and serpentine belt. The belts are especially important to note because they need to be replaced every 40,000 to 60,000 miles. Also check your battery to see if it needs to be changed or cleaned. Replace your engine and cabin air filters, and get new spark plugs if necessary. Lastly, get your tires rotated and properly aligned.
2. Beware Of Mileage
If your car is starting to age and the mileage keeps going up, the car's equity value will start to go down. Your car's mileage number has quite a large impact on the equity because it gives a clue to how old the car is. The older the car, the more likely it will be to break down. This causes concern for those who are wanting to protect the car's equity. In any case, just be aware of your car's mileage and understand what impact it can create on its equity value.
3. Detailing The Car
Your vehicle's appearance can add or detract from your car's equity value when you get an appraisal. Maintain the look of your car inside and outside. Keep the interior clean and odor-free by avoiding food and smoking in the car, which can be difficult to remove. A car that smells like smoke will depreciate in its value fast. Another tip for a well-maintained interior is to use seat covers. For exterior maintenance, wash your car and keep it waxed. Take care of any scratches immediately, and keep the exterior well painted and polished.
If you're thinking of applying for an auto title loan, Riverside Auto Title Loans is here to help you get the best loan deal for your car! Call us today at 855-303-CASH (2274) to speak to one of our loan agents! You can also visit us in person at one of our local offices, or start your online application process!
The City Of Riverside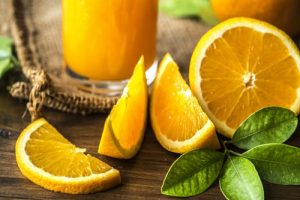 Riverside is a city located in Southern California and is part of the Inland Empire. The city was founded in the 1870s and is known as the birthplace of California's citrus industry. Riverside is home to the Parent Washington Navel Orange Tree, which is one of 2 remaining original navel orange trees in the state. The first orange trees were planted in 1871 and were imported from Brazil. Later in 1903, President Theodore Roosevelt helped transplant the orange trees at the famous hotel, the Mission Inn. The orange trees flourished and became a staple crop in California, birthing the booming citrus industry in the state.
Riverside also has many local attractions such as the California Citrus State Historic Park, the California Museum of Photography, the Riverside Metropolitan Museum, and the Mission Inn. The city is also home to the University of California, Riverside, which is also known for its unique botanical gardens. Riverside is notably a winner of a $3 miilion dollar grant from the Bill and Melinda Gates Foundation. The grant was used to raise college graduation rates, giving students in Riverside stronger educational opportunities.
Riverside Auto Title Loans is proud to serve the community of Riverside! Call us today at 855-303-CASH (2274)! Your loan could be approved in just 15 minutes! You can also visit us in person at one of our local offices, or start your online application process!