The Bay Area in Northern California is filled with a beautiful and diverse community consisting of many restaurants, attractions, beaches, shopping malls and fun-filled activity centers. Planning a trip out here will keep you completely occupied the whole way through. There are so many excellent places to visit it can become difficult to decide where to go. When planning your trip to Fremont, you want to make sure that you take the time to conduct some research first in making a clear cut itinerary, to avoid getting side tracked with the variety of attractions. Here are a few places that are noteworthy when visiting this city.
For The Nature-Lovers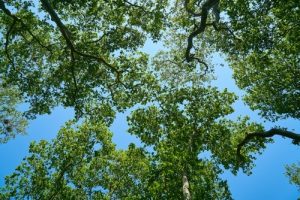 If you are an outdoor person and love nature, then consider visiting the Mission Peak Regional Preserve located in the hills of Fremont. This location is a common and popular  hiking location that many people visit in order to get a good workout. The hiking trail is known for its steep slope on the mountain, which also gives people an amazing breathtaking view of the entire city of Fremont. Many people love challenging their physical ability and hiking all the way to the top. Another beautiful hiking location to visit is the Coyote Hills Regional Park. This location is known for its amazing hiking trail surrounded by water and beautiful nature. This is an excellent trail to bring your pets along for a nature stroll. There are also many historic sites that may catch your interest in this beautiful city. If you or anyone in your family has taken an interest in trains or railroads, then you may want to consider visiting the Niles Canyon Railway. This location is excellent because it has a variety of displays of old trains and railways.
Food, Dining, and Delicious Asian Meals
After spending the day in the city traveling to outdoor sites and famous museums, you will probably end up wanting to stop to get some grub. If you are into authentic Korean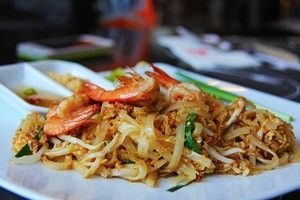 food, then consider trying KA YuMi Diner. This is a popular Korean restaurant that offers amazing Korean fried chicken. The restaurant is well-known for their Korean wings. There is also a Korean barbeque restaurant called Gen Korean BBQ House, which is very popular for their self-serve Korean bbq. You and your guests are served meat to grill on your own little gas stove right at your table. It is also all-you-can-eat, so if you want unstoppable bbq, then consider visiting this place.
If you love having sushi, then consider visiting Kazuma Sushi restaurant. This place is well known for their amazing sushi variety. Their sushi comes fresh and made to order. Another popular restaurant is Sala Thai. If you like Thai food, then this is the place to go. They have a variety of delicious spicy authentic Thai dishes here. Also, this place is known for being pretty affordable for Thai food. Thai food can get expensive for many people, but this place offers generous portions at decent rates. Lastly, if you are someone who enjoys Malaysian food, then consider visiting the Golden Pineapple. This place is known for their amazing authentic dishes.
There are so many different places to visit in this city. This city is known for its amazing weather and amazing locations to visit. You want to make sure that you are dressed well for the occasion, so always remember to perform a weather check before going anywhere. Traveling to this city will be one of your most memorable places, as there are just so many amazing restaurants to travel to and sites to see. Remember, do your research ahead so that you can create your itinerary.