Did you just arrive in town and don't know where to go first? This beautiful city is nestled against the San Bernardino mountains and filled with activities for the entire family to enjoy. Begin exploring this picturesque city by visiting the exciting attractions and delicious restaurants listed below.
This beautiful city has plenty of parks to explore, but the Coyote Canyon Park is a must-see for all visitors and locals. This particular park features softball and baseball fields, nature trails, a playground for young children to play and the most magnificent views of the mountains in the area.
2. Smoke Stack Trail
Are you feeling adventurous? Smoke Stack Trail is the place to be! It has dirt trails that encircle the city and lead to the desert and picturesque mountain areas. As you walk or bike along the trails, you will be surrounded by natural beauty.
This incredible nature center is located at the foot of Jurupa Hills. Visitors that are searching for a serene place during their stay needs to experience the stunning landscape, trails, native animals and beautiful flower gardens this museum and nature center has to offer.
4. Fontana Park
This Park is nestled in the center of the city and provides plenty of activities for the entire family to enjoy. The park features a skate park, playgrounds for children of all ages and a dog park.
5. Sluggerville Batting Cages
Visitors that are athletic will enjoy this activity driven hot spot. Practice your batting skills at the softball and baseball cages or enjoy playing foosball, air hockey and arcade games.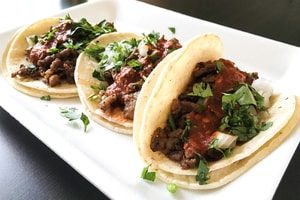 6. Thai Garden BBQ
The family owned and operated Thai Garden BBQ restaurant features a menu filled with traditional Thai cuisine. The spicy flavors are inspired by the food you find in Bangkok. The menu features secret family recipes for dishes such as mango and sticky rice, Thai Barbeque, Thai cream tea plus California favorites such as fruit smoothies and bubble tea.
This family-owned restaurant was established in 1988 and is best known for their delicious food and an exciting live Mariachi band. The menu features traditional Mexican dishes created with family recipes that have been passed down from generation to generation. This restaurant serves breakfast, lunch, and dinner.
Discover Texas style slow-cooked barbecue at this incredible restaurant. The menu includes slowly cooked barbeque options plus offers side dishes such as Texas-style macaroni and cheese, cornbread, and their famous peach cobbler.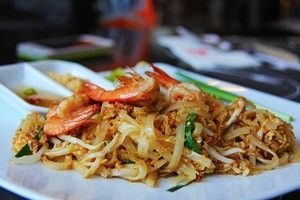 9. Nokki Thai Kitchen
This restaurant is locally owned and can't be found anywhere else. The menu features their most popular dishes such as a variety of soups, calamari, Pad Thai, noodle dishes,curry entrees, chow mein, fried banana, coconut jelly desserts, and ice cream. They also offer local favorites such as fresh fruit smoothies and Thai iced coffee or tea.
10. Sierra Noodle House
Don't miss out on this Asian fusion restaurant when visiting this extraordinary city. The Sierra Noodle House offers dishes inspired by a variety of destinations in Asia. Popular menu options include Thai pad, Chinese barbecue, Vietnamese pho, and Japanese teriyaki chicken.
Visitors to Fontana will enjoy a variety of delicious cuisine, local parks, picturesque views, family activities, sports and more. This beautiful city offers magnificent views of the mountains and the surrounding area. Whether you are looking for fun, serenity, unique food or family fun at a park, this city has it all. Enjoy your adventures in Fontana with your family and friends. If you're on the lookout for a quick loan, don't hesitate to reach out to Fontana Title Loans or Title Loans Express! We can help you out!