You probably work very hard to earn your dollars at the office or in your private business and much of it gets accounted for by a host of essential expenses starting with mortgages and rentals, and insurance and healthcare to name just a few. There will be many other legitimate demands on your money and not all of it will come from your salary. The only way to tackle future commitments is to save and invest money profitably so that you get to stretch every dollar that comes your way. Just as you work for money, getting the money to work hard for you also requires constant follow up.
Stocks for aggressive growth
Perhaps the most effective way of adding value to your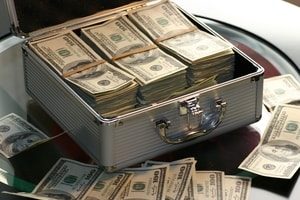 savings is to invest money in the stock market. Surveys indicate that stocks grow your money by an average of 7% over and above every other investment asset like real estate or bank savings and deposits. If you are worried at the prospect of exposing your hard earned money to the risks involved in stock speculation, you can invest smarter by positioning only a fraction of your savings, say 10% to 15% in the beginning so that you can contain losses. Slowly, as you start learning the ropes and making more money, you can move in more aggressively.
Real estate for recurring profits
This is a sector that has seen considerable ups and downs particularly in an economy emerging from the ashes of recession, but that does not mean there are no opportunities for the smart investor. One way out is to buy a property dirt cheap (particularly foreclosed mortgages) and slowly refurbish and renovate these homes significantly enough to make a good impact on the property price, and to sell such homes for a profit. This requires a keen awareness of housing demand and local prices. What applies for individual homes can also be tried for apartments and condos that have better potential for a quick sale.
Rentals for supplementing existing income
There is a huge working population that commutes daily to metro cities from small towns, semi urban centers and satellite cities, and their accommodation demands are huge. Existing or acquired and refurbished properties, homes and apartments could be let out on rentals to make a steady income that will boost your regular income even when economic conditions get tougher. Renting out a portion of your home, that you no longer use, can fetch you steady supplemental income.
Venture capital for kick starting a business
We tend to forget that some of the biggest names in global business were small startups, unheard of decades ago, until venture capitalists took enormous risks in financing them. You can replicate such success by identifying businesses that are operating cutting edge technology with the potential of transforming into an Apple or Google. By doing this you will acquire a controlling stake in these businesses that will grow in value over the years.
Remaining alert to all opportunities and hedging your risks
Much depends how sincerely you follow these guidelines and how hard you work to keep your investments alive and kicking despite hurdles and setbacks. Gradually, you may reach a level where the income from investments will be more than adequate to take care of your own needs and it surpasses your regular income. Finally, your money will start delivering income on its own steam so you can sit back and relax.
It may not be practical or possible to cover all risks with your own money and savings, and in emergencies you could find yourself seriously inconvenienced. This need not be so if you opt for a loan for vehicle title. The cash loan for title saves you the blushes by approving an aggregate loan that comes to 60% of your car's resale value. This kind of money is large enough to tackle literally any type of emergency. The  installment loan in California  will not strain you financially as it charges only 25% APR as interest, and your car equity loan repayment can be modified to match your pay structure without disturbing existing financial commitments.