Exciting Things To Do In Vallejo, CA
Located by the San Pablo Bay, Vallejo is a fascinating Bay Area city full of exciting attractions and delicious dining options. Whether you're thinking about day-tripping or moving to Vallejo, please take a peek at this article. Below, we'll go over a few of the best things to do in Vallejo that are bound to make your visit extra special. If you're in need of a loan, don't hesitate to call Vallejo Title Loans or Title Loans Express!
Without a doubt, one of the top family-friendly things to do in Vallejo is visiting the Six Flags Discovery Kingdom amusement park. Initially, this park was called Marine World and featured only live animal exhibits. Since Six Flags Entertainment Corporation bought this park, however, dozens of superhero and Warner Bros.-themed attractions have been added. A few of the most popular rides in this park include the Medusa coaster, the Harley Quinn Crazy Coaster, and the SkyScreamer. There are also plenty of animal exhibits still to be found throughout Discovery Kingdom as well as less-intense rides for the little ones.
Mare Island San Pablo Bay Trail
For people looking for a more serene experience in Vallejo, consider spending the day exploring the Mare Island San Pablo Bay Trail. Visitors who seek out this lesser-known trail will be rewarded with stunning views of many natural wonders in the Bay Area including Mount Diablo and the Carquinez Strait. Even non-experienced hikers won't have too many difficulties on this four-mile stretch of mostly flat trail. If you don't feel like walking, then consider bringing your bike with you to the Mare Island San Pablo Bay Trail.
Any history buffs touring Vallejo can't leave without stopping by the McCune Rare Books and Art Collection at least once.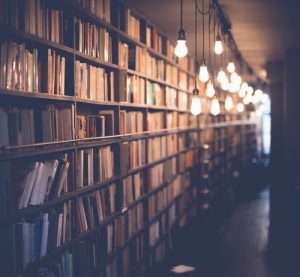 Located inside the JFK Library, this impressive collection features priceless artifacts and books such as a leaf from the Gutenburg Bible, a Kelmscott Chaucer, and an 1847 copy of a text by Euclid. Please note: this collection is only open to the public on the first and third Tuesday of each month from 2PM – 4PM and on Saturdays from 12PM – 2PM.
Empress Theatre
There's no better place in Vallejo to catch a live show than at the historic Empress Theatre. Originally built in 1911, this stunning theatre suffered severe damage in a 1989 earthquake and was opened again to great acclaim in 2008. Today, the Empress Theatre hosts many exciting musicians, artists, film festivals and theatrical performances throughout the year. Be sure to check out the Empress Theatre's calendar online to see what you could enjoy on your trip to Vallejo.
Two Exceptional Eateries In Vallejo
Even the pickiest of eaters will find something in Vallejo to suit their tastebuds. There are, however, two locally-owned restaurants that deserve special attention.
One of the most famous eateries in Vallejo is a family-owned burger joint known as Bud's Giant Burgers. Located at 3849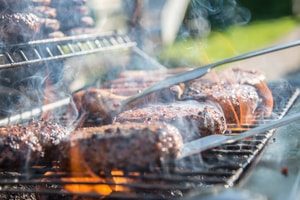 Sonoma Boulevard, this Vallejo establishment has been serving the community delicious patties since the 1980s. Be sure to bring a big appetite with you, because you'll need once you see the size of these monster burgers.
Another beloved Vallejo restaurant is Gracie's at 1801 Sonoma Boulevard. This restaurant has been around since 1999 and is reputed to have some of the best BBQ in town. In addition to their famous BBQ dishes, Gracie's offers plenty of filling salads, burgers, and sandwiches. You could also visit Gracie's for hearty breakfast classics like Belgian waffles, pancakes, French toast, ham & eggs.
Vallejo might not have the prestige of nearby cities like San Francisco and Berkeley, but it's one of the most relaxing destinations in the Bay Area. Indeed, people who work in cities around Vallejo often travel here on the weekend to enjoy themselves. Once you arrive in Vallejo, you'll understand why so many people fall in love with this city's comforting vibe.