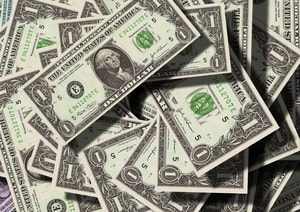 Huntington Park is a city in the Gateway Cities district of southeastern Los Angeles County, California. The city has since evolved into a major retail center for the Los Angeles County regions. Its varied industries today include manufacturing or industrial equipment along with metal, glass, and rubber products. The largest industries in Huntington Park are Manufacturing, Retail trade, and Healthcare and Social Assistance while the highest paying industries are Utilities, Management of Companies & Enterprises, and Finance & Insurance.
Whether you're planning to take a one-time trip or move to Huntington Park, please take a moment to go through this article. Below, you will find out interesting facts, get to know more about the city, a few of best places to visit, and a few things to do in Huntington Park that would surely make your visit unforgettable. On the other hand, if you are in need of a loan, don't hesitate to call Title Loans Huntington Park or Title Loans Express.
Interesting Facts about Huntington Park
A 2012 study by the California Center for Public Health Advocacy found Huntington Park California had the highest percentage of overweight children in all of California with 53% of the city's child population being obese or overweight.

When Huntington Park was incorporated as a city in 1906, it only had a population of 526 residents.

The most prominent names in the city's history are A.L. Burbank and E.V. Baker first came into the city in 1899 with the only intent to make Huntington Park a commercial center and way station for all the transport of goods between Los Angeles and San Diego but no intention of building a city.

The city was initially named La Park but changed it to Huntington Park, named after Henry Huntington, to entice him to extend a line of his Pacific Electric Railway through their development.
Things to do in Huntington Park
Salt Lake Park
Salt Lake Park is a 23-acre land with the following amenities: recreation center, basketball and volleyball gymnasium, four outdoor basketball courts, one grass soccer field, one synthetic grass soccer field, four baseball diamonds, batting cages, skate park, five tennis courts, weight room, several picnic areas with grills, two playgrounds, concession stand, and meeting rooms. It's basically your one-stop shop for outdoor activities. Every member of the family will surely enjoy.
Information: 3401 E Florence Ave, Huntington Park, CA 90255

Phone: (323) 584-6218
Carnaval Primera is one of Southern California's largest Three-Day Spring Festivals held during the month of April. The event features arts and crafts, amusement rides, two concert stages with live entertainment plus samplings of many varieties of Latin Cuisine.
Sabor de Mexico Lindo – Downtown Festival
The festival is held every October and pays tribute to the culture and heritage of Mexico through music, dancing, food, and entertainment. It is truly a cultural and one of a kind experience!
The International Police Museum of Southern California houses a large collection of police and military memorabilia including hats, patches, badges, and insignia.
Information: 6538 Miles Avenue, Huntington Park, California, 90255
Phone:  (323) 826-6627
Freedom Park
Freedom Park is a 2.5-acre wide park with amenities including a recreation center, a splash pad, two basketball courts, and a playground. It is perfect if you're looking to just have a quiet stroll in the morning or anytime of the day.
Information: 3801 E 61st St, Huntington Park, CA 90255
Phone: (323) 584-6207