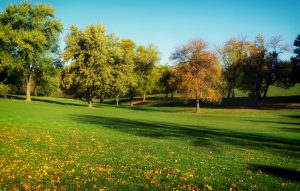 Arcadia is a city in Los Angeles County, California, USA named after Arcadia, Greece. It is an upper-middle class community known for its beautiful neighborhoods, warm character, and a "community of homes" atmosphere. The City is very specific on preserving "green space". This commitment manifests through the large population of healthy trees you can find around town. Arcadia has been designated a Tree City USA for seventeen consecutive years. The largest industries in Arcadia are Healthcare & Social Assistance, Professional, Scientific, Tech Services, and Manufacturing while the highest paying are Utilities, Professional, Scientific, Tech Services, and Healthcare & Social Assistance.
Making a quick trip to Arcadia? Make sure to check out the facts about the city below as well as the places to go to and activities to do to fully enjoy your stay in Arcadia. On a different note, if you found yourself needing extra money while in the city, pay a visit to Title Loans Express or Title Loans Express Arcadia  and see what they can do for you.
Interesting Facts
On its first decade, Arcadia was known as being "wide open" with entertainment available 24 hours a day, seven days a week. Its reputation was of lawlessness and political turmoil.

For over 8,000 years, Arcadia was part of the homeland of the Tongva people, a Californian Native American tribe whose territory spanned the greater Los Angeles Basin, the San Gabriel, and San Fernando Valleys.

Bloomberg Businessweek named Arcadia as one of the "Best Places to Raise Your Kids" in 2010 for second year in a row.

In 2014, Business Insider named Arcadia's Upper Rancho neighborhood as the 23

rd

richest neighborhood in Southern California.

Arcadia was ranked the 5

th

most expensive housing market in the US by Business Insider in 2016.
Things to do in Arcadia
Gilb Museum of Arcadia Heritage
If you want a trip down the memory lane, visit The Gilb Museum of Arcadia Heritage. The museum is dedicated to collecting, preserving, and recognizing the city's diverse and culturally rich history. The museum also hosts weekly and monthly events, workshops, and various activities that have become a staple for Arcadia locals.
Information: 380 West Huntington Drive. Arcadia CA 91006.
Phone: (626) 574-5440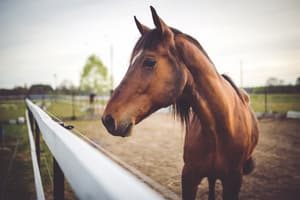 Santa Anita Park
You will witness the most prominent racing events in the United States during the winter and in Spring here at Santa Anita Park. With San Gabriel Mountains being its backdrop, it is considered as the world's most beautiful race track. The track hosts numerous prestigious races namely Santa Anita Derby and the Santa Anita Handicap.
Information: 285 W Huntington Dr, Arcadia, CA 91007.
Phone: (626) 574-7223
Queen Anne Cottage
Queen Anne Cottage and Coach Barn is a Victoria style pair of Buildings located at Baldwin Lake, on the grounds of the Los Angeles County Arboretum and Botanic Garden in Arcadia and the San Gabriel Valley of Southern California. They are a California Historical Landmark and were placed on the National Register of Historic Places for their significance as examples of Queen Anne Style architecture and for the associated, largely intact Victorian landscape design gardens.
Information: 107 S Baldwin Ave, Arcadia, CA 91007, USA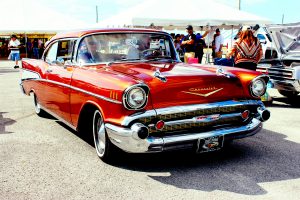 Carcadia
Every Last Sunday of each month, true gearheads, their families, and friends gather at this car show event called Carcadia to showcase and show off classic cars, muscle cars, and modern performance cars. The even has developed a reputation for drawing one of the most eclectic mixes of cars in any car meet — from a sweet custom hot rod to a concours-level build to a lifted classic Land Cruiser.
Information: Starbucks 733 W. Naomi Avenue, Arcadia.
You will see treasures from the Native American, Rancho Period, and late 19th century in this one of a kind 127-acre botanical garden and historical site. Most of the time, this is where tours and concerts are held but it offers activities and events that cater to every audience. If you're lucky, you will see the famous peacocks casually strolling around!
Address: 301 North Baldwin Ave, Arcadia, CA 91007.
Phone: (626) 821-3222