Are you going through a down season? Do you need a financial loan to get you through to your next paycheck? You're not alone. Nowadays, most Americans have less savings stored up for emergencies and retirement. Unfortunately, job wages aren't cutting it. About 38% of Americans are unable to save up because their expenses are too high. So what to do in such a financial crisis? Carlsbad Car Title Loans can help carry you through your down times!
Luckily, Carlsbad Car Title Loans is here to help you with your situation. When there is a financial gap you need to close right away, we're here to help you secure the loan you need. Unlike most loan title companies, we offer lower rates and flexible payment plans. Visit one of our local offices near you to speak to a loan agent! Or you can call 855-303-CASH (2274) right now to get immediate help! You also have the option to apply for your loan online!  
What Are Car Title Loans And How Can Carlsbad Car Title Loans Help Me?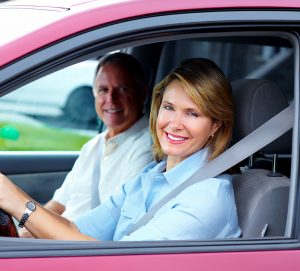 You may be asking yourself if there are solutions available to help you in your current financial situation. Most people would be naturally inclined to go to the bank for help. However, often times as you go in to apply for a loan, you go through a long, tedious vetting process. You wait for so long only to find out your loan wasn't approved. Now what? You feel discouraged for wasting all that time. Don't put yourself in such a frustrating situation, especially when you need fast cash now!
The downside to bank loans is that banks will deny your application if you have bad credit. Banks also want a list of cosigners and collateral. Many Americans are struggling with bad credit scores and find themselves unable to secure a loan from an institution that is supposed to help them. But this is where Carlsbad Car Title Loans can lend you a hand.
Carlsbad Car Title Loans cares about helping those who are down and out in hard times. We understand when people are going through a financially difficult time and we try to make it easier. Even if you have a bad credit score, you can still get approved for a car title loan with us! Doesn't that surprise you and delight you at the same time?
We offer car title loans, which is also known as auto title loans or pink slip loans. These loans allow you to offer the title to your vehicle as collateral for your loan, hence the name. In this scenario, you have an almost guaranteed chance to secure a loan with us if you own a vehicle that is valued at $2,600 and above.
The Benefits of Applying For a Car Title Loan
What are the main benefits of applying with Carlsbad Car Title Loans? Here are just a few major points to think about and consider.
Quick and Easy Application Process

You Can Get Approved In Less Than 15 min!

Fast and Easy Cash For Your Immediate Needs!

Low Rates With Us!

You Can Use Your Vehicle Title As Collateral

Flexible and Safe Payment

Our Agents Are Friendly and Helpful

You Can Have Poor Credit and Still Get Approved!
With all these great benefits, why not apply now and get the help you need? Talk to one of our loan agents now!
We Make Things Hassle-Free For You
Some companies and financial institutions force you to jump through hoops when you apply for a loan. Carlsbad Car Title Loans doesn't do that to our customers. We understand the urgency in your needs and want to do everything we can to speed up the process. So even when you fill out the application, you can estimate that it could take less than 15 minutes for your loan to get approved! This allows you to get your money faster. 
After you call us at 855-303-CASH (2274), you'll get to speak to an agent who can help you in your particular situation. You can also stop by one of our local branches and get help in person. Or you can fill out an application online. Whichever way you choose, the great thing about Carlsbad Car Title Loans is that we give you flexible options to apply and process your loan. Even when you need to show your documents for verification, you have the option to email, fax, or stop into the office to have an agent help you in person! Our loan agents are friendly and want to do their best to assist you with every need and question you may have.
So don't hesitate! Get your loan approved and get the cash you need now!