Carson is a city located in Los Angeles County, California incorporated in 1968, making it the youngest municipality in the South Bay region of Metropolitan Los Angeles. Carson is primarily a manufacturing community. About half of its land mass is taken up by factories, refineries, and other industrial structures. The economy of Carson, CA is specialized in Transportation & Warehousing, Manufacturing, and Healthcare & Social Assistance. The largest industries in Carson, CA are Healthcare & Social Assistance, Manufacturing, and Retail trade, while the highest paying industries are Mining, Quarrying, Oil, Gas Extraction, Utilities, and Finance & Insurance.
Interestingly, Carson is both a new city and an old community that has a lot to offer. From the interesting facts that go way back to the places worth visiting when you're in the city, Carson will not disappoint. Check out the list below and see for yourself.  On another note, if you ever run out of funds while in Carson, pay a visit to Title Loans Express and Carson Title Loans, and they will come to your rescue!
Interesting facts
Carson hosted the very first air show held in the United States. It was named as the "Great Air Meet." The site where the show took place has been declared a California Historical Landmark.

The city adopted the motto "Future Unlimited" upon its incorporation. Its strategic location and vacant land were part of the reason for that statement of unbridled optimism.

The group of Native Americans who first lived in the city was called Gabrielino Indians.

The discovery of oil in the vicinity invited refineries and drilling operations and by the 1920s, Carson had a smattering of other industrial operations as well.

The city was named after John Manuel Carson, spouse of one of the heirs of Juan Jose Dominguez who was an active force in developing the community early in the 20

th Century.

Things to do in Carson
This outdoor opportunity features a comprehensive series of facilities that allow you to get behind the wheel of one of Go Kart World's speedy vehicles. Enjoy multiple go-kart and bumper-car conducive tracks, and don't leave without checking out their associated arcade!
Information: 21830 Recreation Rd, Carson, CA 90745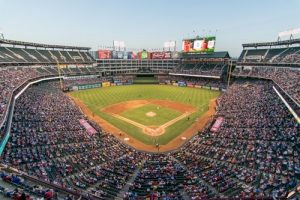 The center features top-tier athletic competitions, exhibitions, and events. With the capacity to serve soccer, tennis, baseball, volleyball, boxing, basketball, and virtually any other sport, this California State University-based venue promises to deliver authentic, premium competition at affordable rates. Whether you're interested in track and field, cycling, or any other athletics event hosted by the StubHub Center, you're sure to find a great experience under this stadium's roof!
Information: 18400 Avalon Blvd, Carson, CA 90746
Welcome to one of the few locations worldwide that puts you behind the wheel of one of the earth's top driving machines. Via the privilege of test tracks and dynamic driving challenges that place you in charge of the finest German engineering has to offer, the Carson California Porsche Experience Center promises you all of the thrill-induced adrenaline that the Porsche Endeavor allows.
Information: 19800 S Main St, Carson, CA 90745
Exhibiting one of the world's largest collections of genuine printing presses, this location offers educational opportunities that introduce visitors to the minutiae of their antique items. Locals and newcomers alike are allowed to marvel at excellently preserved history, printing presses that are routinely employed by Hollywood in all sorts of cinematic and theatrical productions. Since the museum's inception in 1988, it has remained dedicated to the preservation of printing presses of top-notch condition.
Information: 315 W Torrance Blvd, Carson, CA 90745
To experience the latest movie releases in a luxury setting, you'll want to take advantage of the affordable rates at Cinemark Carson & XD. Visit Cinemark Carson & XD, to catch a movie in the greatest theatrical venue in Carson!
Information: SouthBay Pavilion, 20700 S Avalon Blvd #285, Carson, CA 90746