When people think of California they normally associate it with Hollywood, Universal Studios, Disneyland, and the different beaches. Many visitors today would like to visit other places in California outside the main tourist attractions. One city worth exploring is Fresno, California. Here are some places to see and experience when visiting Fresno.
It's the peak of summer and your body is looking to cool off. Why not go to Island Waterpark? Located off Highway 99, the complete address to the waterpark is 6099 W Barstow Ave. Enter the address into your google map app and you will arrive at this fun-filled waterpark. According to their operating calendar days, they are open from May until September 2018 and will reopen for the next season on May 25th, 2019. Some of their rides and attractions include Hawaiian Adventures, Tsunami, Waimea River, and Bora Bora Racers. Stop by Island Waterpark for some summertime family fun!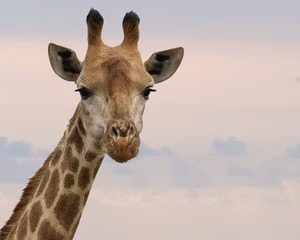 Here's another perk you may not have thought of. Are you staying near Island Waterpark? Chaffee Zoo is another popular destination that is just about fifteen minutes away and is also off Highway 99. Open year round, the zoo is active during certain months where they are open until 6:00 pm and until 7-8:00 pm on "extended days". Exhibits and attractions include Sea Lion Cove, African adventure, Wilderness falls, and Dino Dig to just name a few. Chaffee Zoo's address is 894 West Belmont Avenue.
Forestiere Underground Gardens
Feeling sun-burned? Visit Forestiere Underground Gardens to get away from the blistering sun. You've guessed it, it is also located off Highway 99, between Island Waterpark and Chaffee Zoo. As the name suggests, the gardens (and museum) is located in a "subterranean complex" created by Baldassare Forestiere. Due to preservation efforts, this attraction can only be accessed by a guided tour only. Forestiere Underground Gardens has been listed in the National Register of Historic Places and is California State Historical Landmark No. 916. Its full address is located at 5021 W. Shaw Ave. Operation calendar can be found on their website.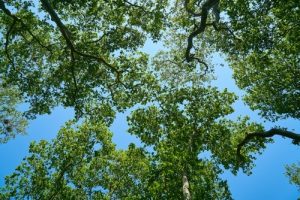 Straying off Highway 99, Woodward Regional Park is located off Highway 41. This picturesque park offers a great time for relaxation and serves as a good place to picnic. This park has numerous walking trails to enjoy; amenities include picnic tables and restrooms. Take note that there is a park entrance fee (per car basis) when enjoying Woodward Regional Park. Shinzen Japanese Garden is also located inside Woodward Regional Park and also has an entrance fee for the attraction. Wood Regional Park is located at 7775 N Friant Rd.
Located at 2425 Fresno Street,  this unique military museum honors all war veterans. The museum has many historical artifacts that are wonderfully displayed. You will find many items from the Revolutionary War to Desert Storm. Their displays intricately detail wartime history, letting visitors travel back in time. There are many items to see and read at this museum. Their website indicates they are open Monday thru Saturday from 10:00 am to 3:00 pm.
These are only a few attractions that Fresno has to offer. If you are a nature lover, an outdoor enthusiast, or just looking to do something different visiting this city, you will have undoubtedly have plenty of activities to enjoy. We recommend contacting some of the attractions above for operating hours should inclement weather occur.
If you're ever in a state of panic over a lack of financial resources, don't worry. Fresno Title Loans and Title Loans Express has you covered! Give us a call today at (559) 513-8702 and get started on your loan today!