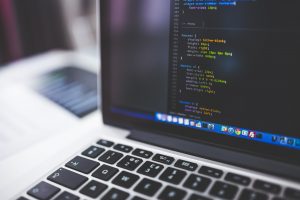 The City of San José is an economic, cultural, and political center of Silicon Valley and the largest city in Northern California. It is the third-most populous city in California and tenth in the U.S. It was given the nickname "Capital of Silicon Valley" because of its location within the booming high-tech industry. It is one of the wealthiest major cities in the United States and has the third highest GDP per capita in the world. San José is home to the headquarters of major global tech companies namely Cisco Systems, eBay, Adobe Systems, PayPal, Brocade, Samsung, Acer, Hewlett Packard Enterprise, and Western Digital. Evidently, the largest industries in San José are Manufacturing, Professional, Scientific, Tech Services, and Healthcare & Social Assistance while the highest paying industries are Professional, Scientific, Tech Services, Utilities, and Management of Companies & Enterprises.
You're missing out a lot if you're not planning to take a quick trip to San José anytime soon.
Before you go, check out the next section to find out interesting facts about the high-end city as well as the places you could visit and things you could do on your trip. Don't let yourself run out of cash in this expensive city. Go visit Title Loans San José or Title Loans Express if you find yourself short of ready money and they'll surely do their best to help you out.
Interesting Facts about San Jose
The original inhabitants of San José are the Muwekma Ohlone or the Tamyen People. They were hunter-gatherers who switched to an agrarian way of life after Spanish settlers arrived. Tamyen is also the name of the language they spoke, with several villages that used this language situated along San Jose's Coyote Creek.
The city was founded on 1777 and was first named El Pueblo de San Jose de Guadalupe. The city was then named San Jose during its incorporation in 1850. On 1979, the city declared that San José — with an accent mark — was its official name.
San José was California's first city and was the state capital from 1849 to 1852.
In 1777, San José only had 77 residents. Currently, San José is the most populous city inNorthern California, third most populous in the state, and tenth in the country.
San José had given itself the nickname "Capital of Silicon Valley" in 1988 as part of a publicitycampaign apparently confident in its future. Many things were invented in San Jose, including the floppy disk, Eggo waffles, hard disk drives, and The Wave.
Things to do in San Jose
This is the house that Sarah, the troubled Winchester rifle heiress, built. Seeking a way to rid herself of the spirits of those killed by the "Gun that Won the West" Sarah sought the advice of a medium. That consultation resulted in Sarah spending decades, as well as her $20 million inheritance, obsessively building onto the house. But what a house it is and don't miss the gardens and grounds either. Spooky? Yes, but beautiful from the wood work to the stained glass. Flashlight tours on Friday the 13th and during October are a trick and a treat, while the Victorian spirit is alive in special light during the December holiday season.
Information: 525 S Winchester Boulevard San Jose, California 95128 Phone: 408-247-2000
This is the only place where you could catch a glimpse of the most innovative place on earth. The museum is one of the nation's premier science and technology museums. Experience fascinating hands- on activities and one-of-a-kind floor programs supported by Stanford and NASA. Enjoy the largest IMAX dome screen with its eight story-high screen and digital surround sound system. With so many experiences at your fingertips, the possibilities are limited only by your imagination!
Information: 201 South Market Street San Jose, California 95113 Phone: 408-294-8324
Tagged as "America's Best Rose Garden", you will surely fall in love with the rolling green lawns and colorful showy blooms you will find in the garden. Early May brings acres of fragrant, majestic roses at arguably their most beautiful stage. San Jose's 5 1/2–acre Municipal Rose Garden – a one-time prune orchard – is today one of the most attractive of its kind in the world, drawing thousands of visitors each year.
Information: Dana Avenue & Naglee Avenue San Jose, California 95126 Phone: 408-794-7275
Santana Row
If you just feel like strolling around, Santa Row is the perfect place to visit. It features a mix of over 50 shops, 30 restaurants, CineArts movie theatre, and boutique Hotel Valencia. With the myriad of dining options this place offers from Italian to Asian to French, you will never be left without a choice.
Information: 377 Santana Row San Jose, California 95128 Phone: 408-551-4611
You can always find what you're looking for in here! From the variety of food options to lots of live entertainment. Films, live music, book signings, comedy, sports games, it's all happening at the San Pedro Square Market!
Information: 87 North San Pedro Street San Jose, California 95110