Click on the menu below for fast navigation
If The Banks Can't Help, Who Can?


Are you frantically looking around for the nearest lender for a quick loan? Are you frustrated because you keep going from bank to bank and you keep getting rejected? Don't worry! Title Loans Express offers Anaheim Car Title Loans! We have your back! No need to keep filling out mountains of paperwork, only to find out that you were rejected and turned down. Instead of looking for a loan at a traditional banking institution, try an alternative lender like us.
Fast and Easy Car Title Loans in Anaheim, CA
Title Loans Express Anaheim offers fast and convenient cash loans that can be approved in under 15 minutes! Sound too good to be true? It's not! Here's how it works. A title loan is also known as a car title loan, an auto title loan, and a pink slip loan. If you are the sole owner of your vehicle (we also accept motorcycles, semi-trucks, or RV in a case-by-case basis) Title loans Express can offer you a loan that is based off of your vehicle's equity value. You can use your car as a collateral for your loan, meaning if your car carries enough value, you would be able to get a loan with us! You'll be able to get a loan of at least $2,500 with us and can get up to even $20,000 or more!
Great! How Do I Get Started?
There's only 3 easy steps to take in order to get started on your title loan:
Give us a call at (657) 220-9634 or fill out our quick online application form. To get started, give us a call today or apply online with our easy application, which will take under 5 minutes to complete! Once you give us a call or apply online, our loan officer will be in touch with you and answer any questions you may have about the process. You can get approved for your loan in less than 15 minutes!
Turn in some important documents.
After you qualify for the loan, we'll need a copy of some important paperwork such as a your car title (or your pink slip), your ID, proof of income, and vehicle registration and insurance. The quicker you are able to turn in your papers, the faster you'll be able to get your money!
Once we receive your paperwork, you'll be able to access your loan instantly! Your loan can be wired to your bank account or it can be accessed through MoneyGram, which is available in retailers nationwide.
But What If I Have Bad Credit?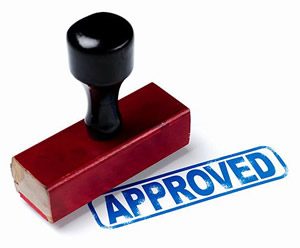 Here's what makes Title Loans Express Anaheim stand out from the rest. We won't turn you down based on poor credit. If you were to go to the bank and you had a poor credit score, your loan application would mostly likely be turned down. However, with Title Loans Express Anaheim, if you have bad credit but are the owner of a vehicle with enough equity value, you won't have any problems getting a loan with us. This is why so many customers who are in the down and out turn to us for help. We won't turn you away in your time of desperate need. Title Loans Express Anaheim prides itself on helping those who've hit a rough financial patch by giving them the loan they need. We'll give you a helping hand so you can have a second chance. So give us a call today at (657) 220-9634 or apply online now to get started on your loan!
About Anaheim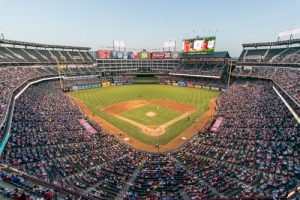 Anaheim is located in Southern California within the Orange County region. The city is most known as home to the Disneyland Parks, and attracts more than 21 million visitors every year. Anaheim was historically founded by German Americans who purchased the land and formed a group called the Anaheim Vineyard Company. The name of the city comes from a blend of two words; 'Ana' from the nearby Santa Ana river, and the German word 'heim', meaning "home". Anaheim also hosts various other attractions besides the Disneyland Parks such as the Honda Center, the Anaheim Convention Center, Anaheim Ice (home of the Anaheim Ducks), the Angels Stadium (home to the Anaheim Angels), the Anaheim Packing District, Center Street Promenade and many more.For local tourist guides, check out Title Loans Express' Top Anaheim Eateries and Top Anaheim Attractions.