Arlington Title Loans
Are you being bothered by high interest credit cards or do you need to escape for awhile and do not have the money you need to get some freedom from your day to day life? Can you afford to leave your belongings for a few weeks and get away to another place and clear your mind? After you have realized all this and tried to fund it are you only being denied rights to access to money because your credit score is bad? Then Try Title Loans Express Arlington today! Here are the top reason's why customers choose us as their first choice for an auto title loan…
We do not perform background checks or unnecessary credit checks that pry deep into your possibly scary financial past only to deny you like a private bank. Instead we use the collateral in your vehicle as a means for you to provide security for a loan and leave with the cash you need today. We even send an appraiser to you so you never have to leave your home!
We provide the highest quality, custom tailored loans…unlike your major bank. When you approach a major bank they only see you as a number and credit score. Here at Title Loans Express we provide a loan that will only fit you and your needs and income levels , based off of the available equity in your vehicle. You will leave with a sense of pride knowing you took out a much more secure type of loan than a unsecured personal loan from a payday lender or other type of high interest lending institution with out any re-payment flexibility.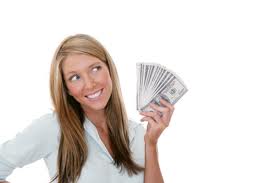 We have a 99 percent customer satisfaction rating and an 87 percent customer retention rate. Thats means that thousands upon thousands of our borrowers have approached us for more than one loan after their first initial loan is payed off. We believe here at Title Loans Express in providing an unmatched customer service experience which keeps our customers coming back year after year and every time they need money for their title we provide the highest quality underwritten loan available on the web today.
Our managers and operator's and even our loan underwriter's are given rewards based off of  positive customer service experiences ands their feedback. We reward the hardest working individuals within our corporation and this way we are providing a sense of pride in our employees and their jobs and this trickles all the way down to you, the client, in the form of positive reinforcement, encouragement, and prompt customer service. Please check out our F.A.Q if you have any additional questions or feel free to call us today and get the money you need in as little as 12- 24 hours depending on whether or not you have what we need ready to proceed with a loan.
The things you will need in order to achieve a good auto title loan from Title Loans Express is
A clear title on your vehicle ( in fact in some cases when the lien is very small we are still able to afford to give you a great car tile loan based off of the remaining equity in your vehicle.)
A valid form of identification
and a Positive attitude when it comes to dealing with the best online title loan lender in the industry guaranteed.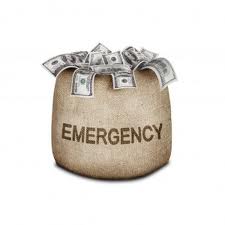 Don't let big banks fool you into thinking they can help you every time they say they can. Often they will sit you down and try to sell you on a loan that you don't even qualify for yet.  They will run your credit and only deny you based off of a late payment made even more than ten years ago! Instead go for the guaranteed thing and call us today and find out first hand why we are the most reliable online title loan lender ever. Check out our reviews and find out why people are raving about car title loans with Title Loans Express in a very uncertain economy and time in our country.
Accomplish those dreams today of starting your own small business or being able to provide gifts for your loved ones for the first time in long time! Call us today and get the money you need ASAP and get moving on achieving financial freedom for you and your loved ones. Use car title loans responsibly and get yourself out of that debt hole you have been crawling yourself into with so many high interest credit cards or perhaps even second mortgages on your home.